Description
POC-Workstation [ZAF-552], the "new connector" or "Zafena POC-Workstation" as it is also called, digitizes measurement results from meters / instruments that do not meet the market's high demands for IT functionality and connection to central systems.
Thinking modularly gives greater flexibility and enables the maintenance of the meters / instruments, which the staff already know and are trained on. This opens the door to keep the instruments as long as they work and measure properly, which is good for the environment as well as the economy.
A modular solution also provides the opportunity to procure simpler meters / instruments that measure correctly, but do not meet today's escalating IT requirements.
The world opens up to save money by not having to buy IT-advanced instruments, as long as the meter gives its result digitally when measurement is completed, it can be connected to the Zafena POC-Workstation. This can be done via RS232 (Printer port), USB, Ethernet, Wifi or Bluetooth.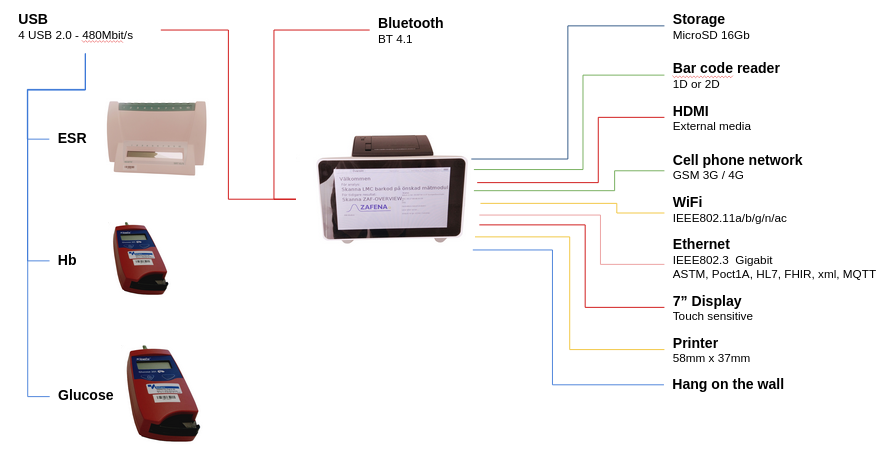 Connection example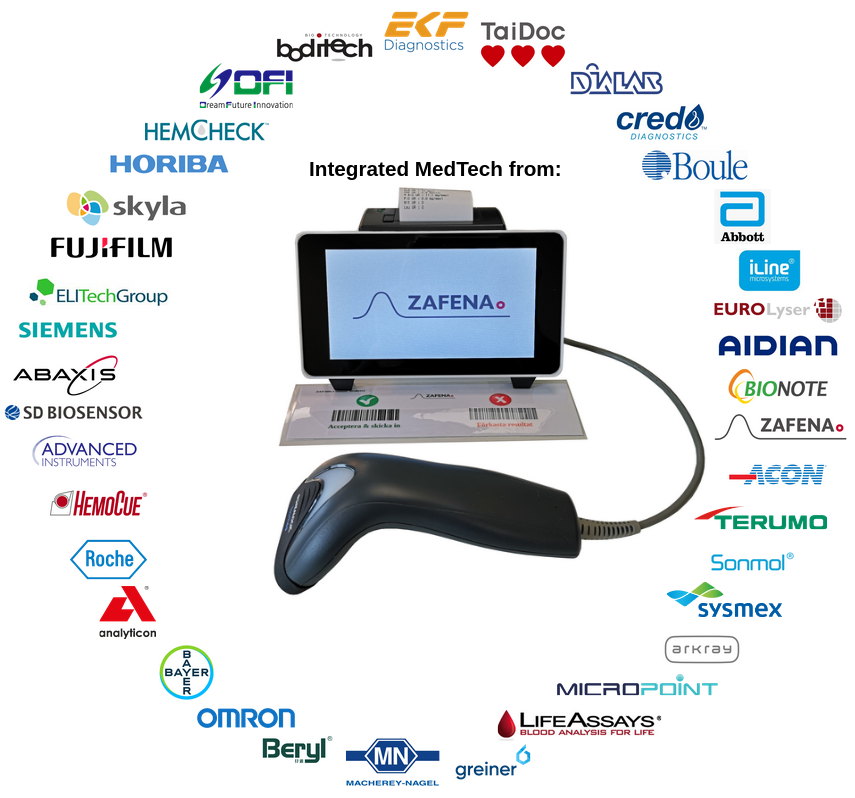 Apoex LINK health record system
POC-Workstation is a Personal Health Gateway (PHG)
With the Zafena POC Workstation, only a single connection to an existing journal or lab computer system is required. Everything connected to the workstation will automatically be connected to the central receiver system. Zafena POC-Workstation can be set to communicate via all standardized protocols, for example ASTM, Poct1A, HL7, FHIR and xml. The communication from the workstation to the central systems is recommended to be wired via Ethernet, but can also be done via Wifi or the mobile network. The advantages of having only one type of connection to all central systems are not only cost savings in the investment, but also savings in the administration of the entire instrument fleet.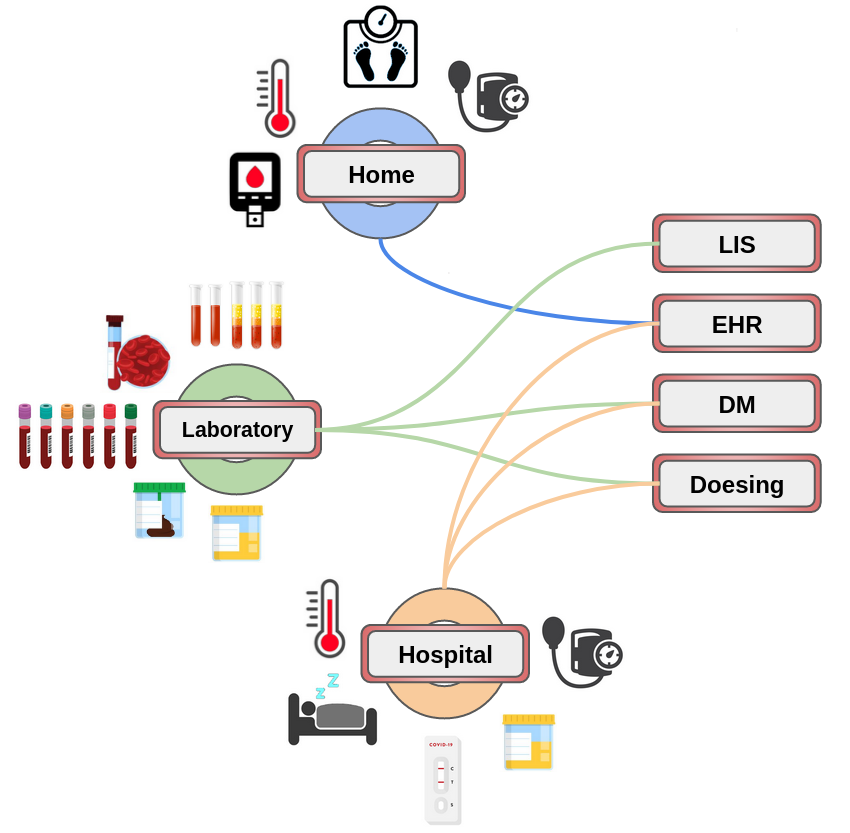 Supports wireless Personal Health Devices (PHD)
The market for small, smart instruments, meters and sensors with Bluetooth connection is growing. The Zafena POC-Workstation (>version 1.5.2) supports, PCHAlliance Continua Personal Health Devices (PHD), Bluetooth, which broadens the product's usefulness, even outside the lab, such as in doctors' offices, wards, pharmacies and in occupational health care.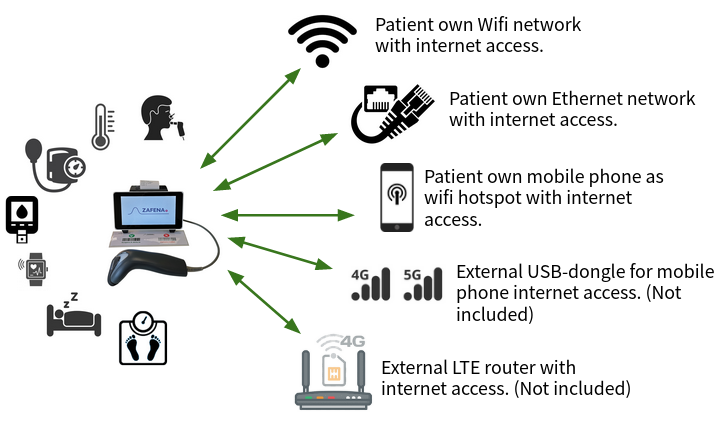 Monitoring of patients cared for at home is an area where care seeks with light and lantern for solutions. In order for IT in healthcare to provide savings, such a solution should not generate parallel systems to the existing ones that are already used today by healthcare professionals and handle patient data. Such a solution should be integrated into existing systems to avoid unnecessary administration costs that come with new parallel systems. The Zafena screen connects to existing systems, without the need for data to pass any special solutions. With the Zafena screen, it can be done from a patient's home, without relying on any app on the patient's mobile phone or the patient's personal home network working.

Documentation