Zafena has created a universal medtech gateway that finds use in POC-laboratory as well as in doctor's office and patient's home.
ZAFENA AB  is a company active in medical laboratory diagnostics and IT support. Zafena produces, manufactures and imports equipment for patient-centered analyzes. The focus of the business is on in vitro diagnostics (IVD) and digital automation of workflows. We make sure that it is easy, fast and safe to make an analysis/measurement and then send the test result to the journal.
We believe in long-term sustainable business development and therefore have high demands on accuracy, precision, delivery security, ethics and credibility.
Our customers include private healthcare companies, retailers' organizations, healthcare centers, municipalities and regions.

News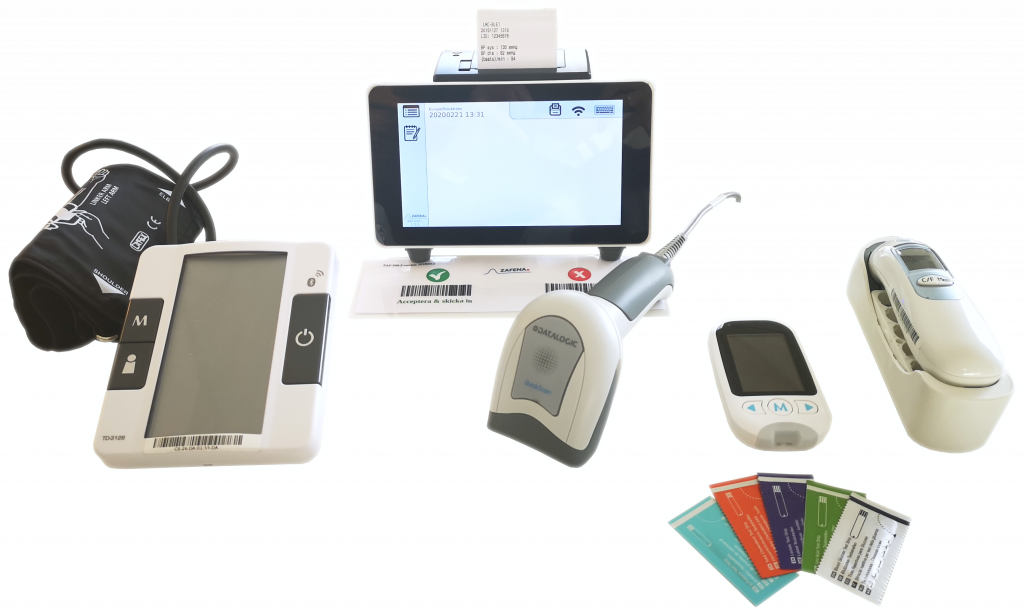 Zafena POC-Workstation together with Simple Simon BP, Simple Simon BT, Simple Simon GLU forms a workstation that can perform measurements of blood pressure, temperature, glucose, ketones, lactate, uric acid, and cholesterol. The result is presented and can be printed and sent to an external system.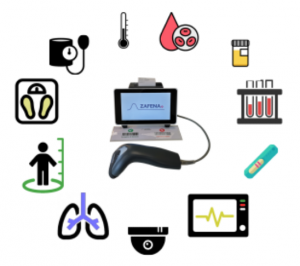 Zafena POC-Workstation is a flexible workstation that connects all desired medical meters, if the meter can communicate via cable or Bluetooth, to a common user interface. The workstation stores response history and can print the result on a receipt. The workstation can also communicate bidirectionally with journal and lab data systems, which means that a workstation can, for example, receive a lab referral and send the result to the patient record.

Visiting address: ZAFENA AB ®, Norrbygatan 1, 591 76 Borensberg, SWEDEN  | Phone: +46 141 405 20 Fax: +46 141 405 08