Connector [ZAF-550] – workflow automation
Zafena Connector was developed as a patented product in 2010 to connect Simple Simon PT to lab data systems. Connector has since connected a number of analysis instruments from various manufacturers for patient-centered measurement of, among other things, Hb, CRP, ESR, INR and Urine.
Zafena Connector is still in operation and Zafena offers continuous support .
New installations of Zafena Connector are done using the Zafena POC-Workstation. All features of the Zafena Connector can be found in Zafena POC-Workstation .

Zafena-Connector-manual

Broschyr-Uppkoppling-patientnära

Project: Demonstrator
Software for the Connector was created as a productification of the Vinnova Demonstrator project, the first versions of the Connector software were used on laptop.
The demonstrator's goal is an IT system for healthcare-controlled PT determination in the home environment.
Representatives from Region Östergötland, Ålborg University and Zafena AB participated in the project.

Vinnova 2007: Demonstrator – IT FÖR SJUKVÅRD I HEMMET – PROJEKTKATALOG IT-stöd vid sjukvårdskontrollerad övervakning av blodförtunning med PT analys i hemmiljö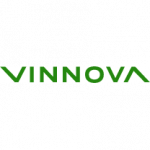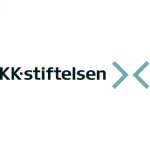 Project: Simple Simon connects – a medical communication box
Hardware for Connector, a medical communication box, as well as the adaptation of the software for embedded systems was created as a productification of the Vinnova Demonstrator project inside the Insict project together with support from the research institute Acreo. Acreo is now known as RISE.
ACREO INSICT 2007: – Stöd för ökad användning av industriell IT i små och medelstora företag
ETN 2007: Four little ones get half a million from Acreo – "A sensor chip in a heart catheter, a 3G monitoring system, a digital telemetry transmitter and a medical communication box – these are four projects that have received half a million kronor each from Acreo's program Insict."