[ZAF-143-1] – Hand held analyzer to measure Glucose and Ketone
Glucose and Ketone monitor

Small and flexible meter for self-monitoring, which also fits in the doctor's room and POC laboratory together with POC-Workstation for IT support and connectivity to EHR, Electronic Health Record.
* Small sampling volume
* Quick and easy to use
* Long shelf life on the test strips
* Connectivity via POC-Workstation
* Illuminated connection for test strip.
* Button to remove used test strip.
* Automatic identification of test strip.
* Connected to Diasend (TD-4289).
* Alarm
* Ketone warning
* Average per 7, 14, 21, 28, 60 or 90 days.
Description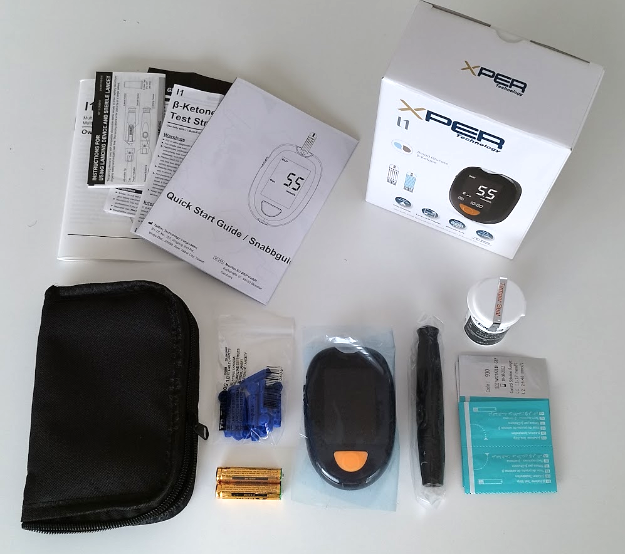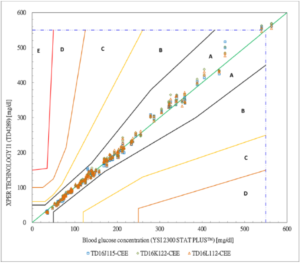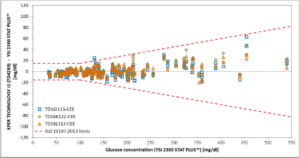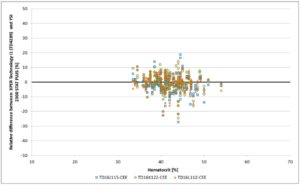 Additional information
Glucose

Enzyme type: GDH-FAD
Sample size: 0.5 μL
Reaction time: 5 seconds
Measurement range: 10~800 mg/dL (0.56~44.4 mmol/L)
Hematocrit range: 0% – 70%
Precision: SD < 5 mg/dL (0.278 mmol/L) at < 100 mg/dL
(5.55mmol/L); CV < 5% at 100 mg/dL (5.55 mmol/L)
Accuracy: ±15 mg/dL if < 100 mg/dl;±15% if ≧ 100 mg/dL
Package: Vial pack / Single foil pack

Ketone

Sample size: 0.8 μL
Enzyme type: HBD
Reaction time: 10 seconds
Measurement range: 0.1 ~ 8.0 mmol/L
Hematocrit range: 10% – 70%
Precision: ≦1 mmol/L, SD < 0.1 mM; > 1 mmol/L, CV < 7.5%
Package: Vial pack / Single foil pack

Meter functions

Ketone warning: Yes
Communication: Bluetooth or Micro USB (HID)
Power Source: 2 x AAA
Memory capacity: 1000 sets
Day Average: 7, 14, 21, 28, 60, 90 days for blood glucose
Daily alarm: 4 daily alarms
Dimension: 96.3 (L) x 61 (W) x 22 (H) mm
Weight: 58.3g (Without Battery)
Operating condition: 8°C(46.4°F)~45°C(113°F), below 90% R.H.
Storage condition: -20 oC ~ +60 oC (Meter); 2oC ~ 30oC (Strip)