Tietoevry develops a laboratory information system (LIS) for primary care and specialist care where all analysis results from laboratories pass for control and approval. Via the network, the POC-Workstation is linked to the LIS and communicates via the ASTM-LIS2A protocol. Results from connected meters are identified via LID numbers, which in turn are linked to the patient's record. Several meters/instruments can be connected to a single POC-Workstation, ranging from multi-parameter instruments to simpler meters, such as temperature, blood pressure, weight and pulse.
The POC-Workstation can communicate with several receivers at the same time. This gives the organization the flexibility needed to streamline data flows between different services in the healthcare network. Results must go to LIS, but some analytes must also go on to various services for dosing support. By sending results to both LIS and dosing support, lead times per analysis are shortened by several minutes in some cases. The care can then inform about the new dosage even before the patient has left the sampling room.
Connction:

A unique identifier, instrument-tag, is placed on each instrument (Medtech device), which identifies the type of instrument, instrument-individual and settings for communication. Each instrument is connected to the POC-Workstation in accordance with the instrument's ability to communicate. The POC-Workstation is connected to the local network via network cable or Wi-Fi. The MAC address of each POC Workstation that is installed may need to be approved for communication on the internal healthcare network.

Instructions and information:
Streckkoder för SSPT Plus 20181227
QG Fjärrkalibrering 20170719_ver2
Examples from real life: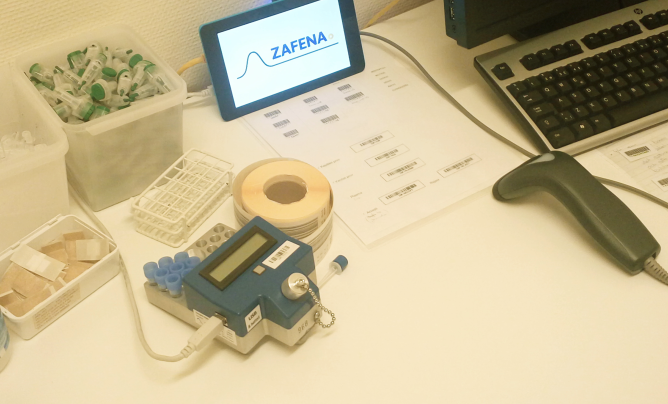 Connected instruments:
– Simple Simon PT (USB)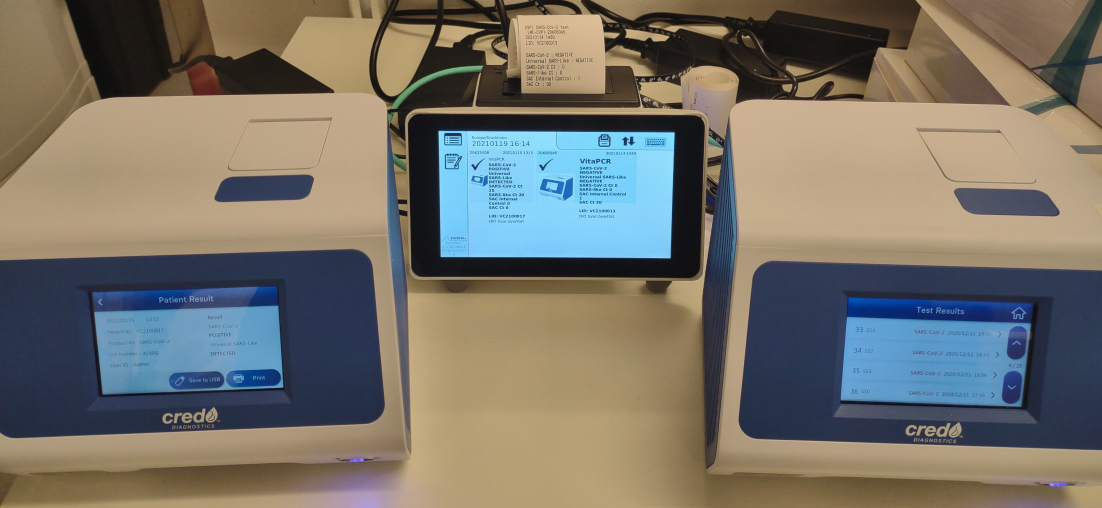 Connected instruments:
– Credo Vita PCR (Zafena special USB-cable, ZAF-525)
– Credo Vita PCR (Zafena special USB-cable, ZAF-525)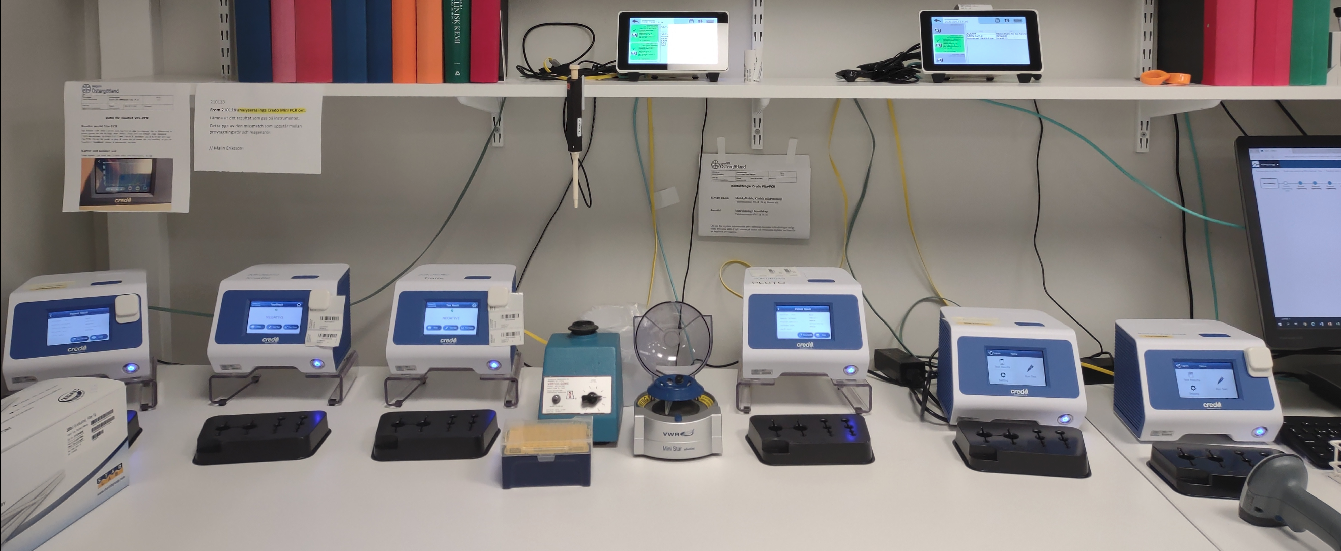 Connected instruments:
POC-Workstation 1
– Credo Vita PCR (Zafena special USB-cable, ZAF-525)
– Credo Vita PCR (Zafena special USB-cable, ZAF-525)
– Credo Vita PCR (Zafena special USB-cable, ZAF-525)
POC-Workstation 2
– Credo Vita PCR (Zafena special USB-cable, ZAF-525)
– Credo Vita PCR (Zafena special USB-cable, ZAF-525)
– Credo Vita PCR (Zafena special USB-cable, ZAF-525)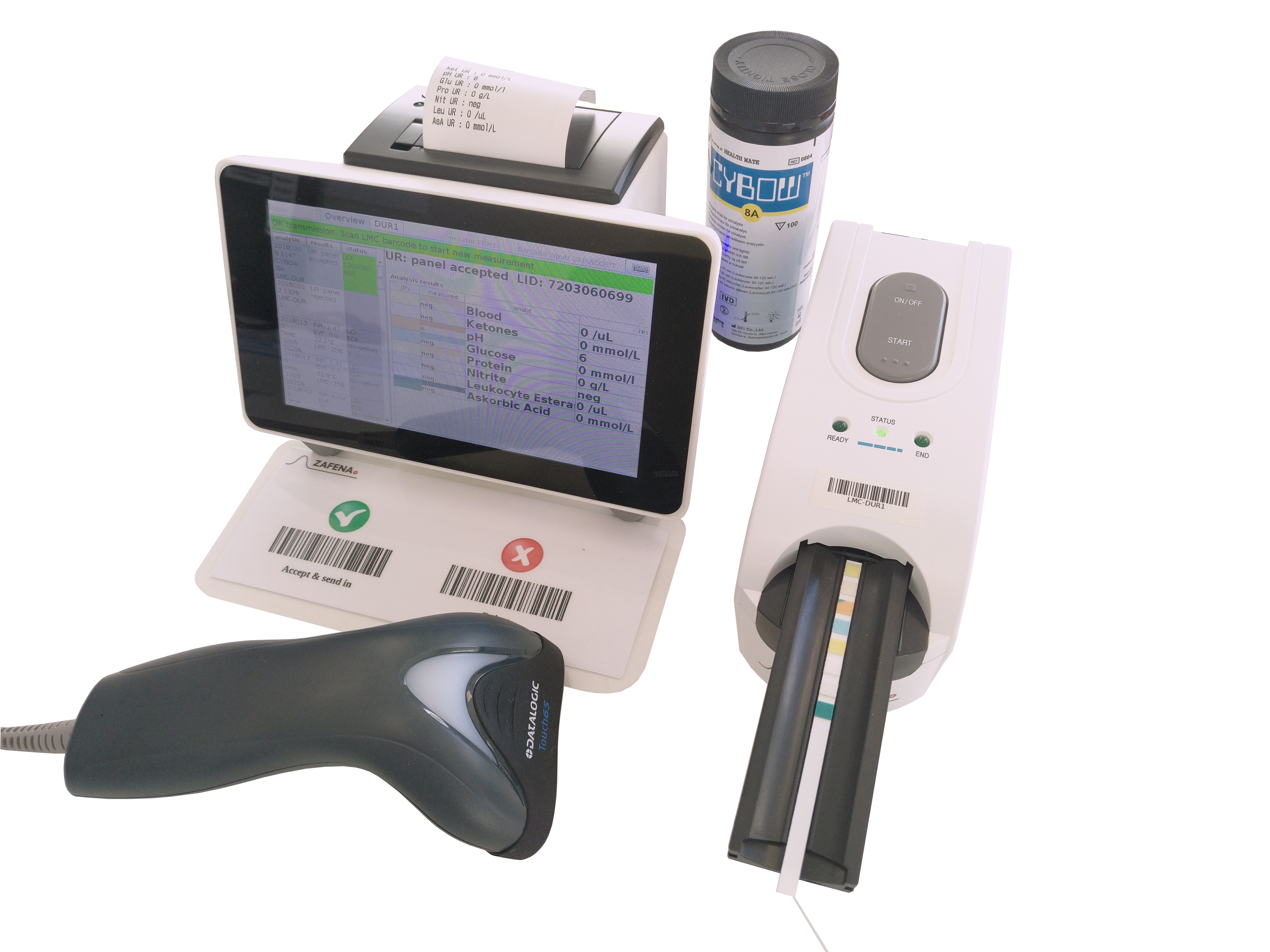 Connected instruments:
– Simple Simon UA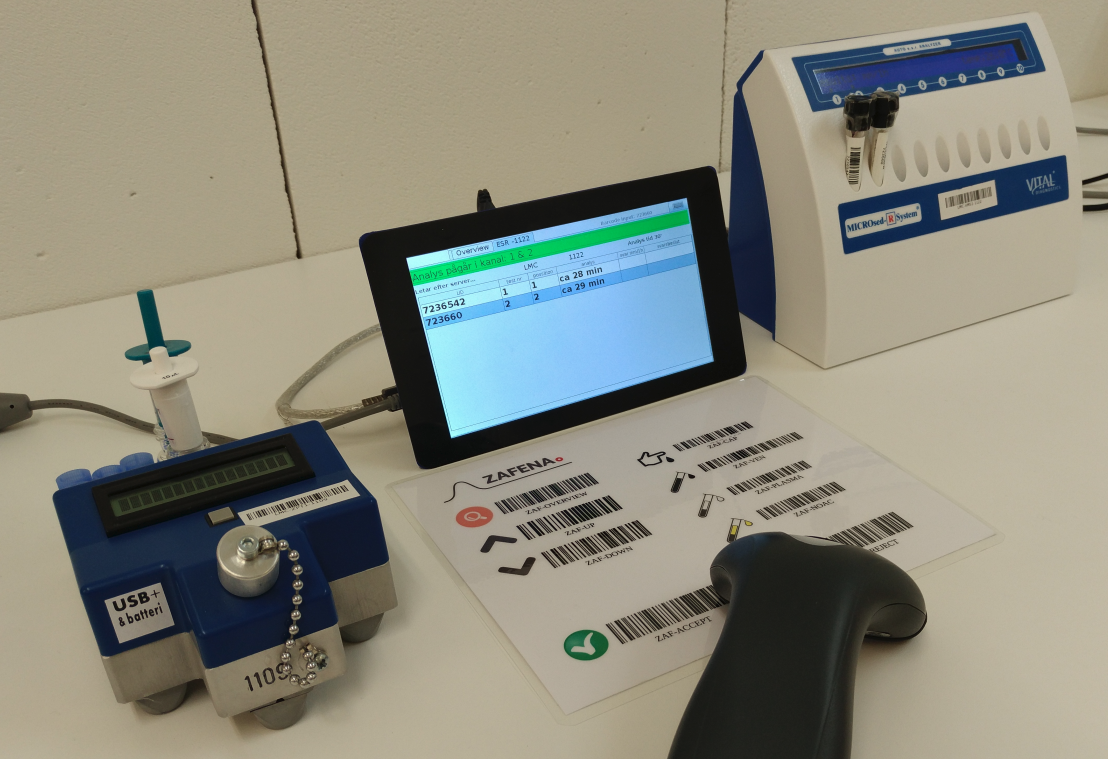 Connected instruments:
– Simple Simon PT
– Elitech MicroSed R ESR