Pridok health record system for human care is used by health centers, doctors' offices and private practices throughout Norway. Previously, documentation of laboratory analyzes was done manually, which is very time-consuming and creates the risk of typos. The installation of POC-Workstation from Zafena connects all instruments in the clinic's laboratory, doctor's office and patient room. The POC workstation digitizes the results and sends them into Pridok automatically. This saves valuable staff time and minimizes the risk of typos.
Zafena connects all kinds of Medtech, but above all it applies to results from multi-parameter analysis instruments, which take an extra long time to register manually.
Connection:

A unique identifier, instrument-tag, is placed on each instrument (Medtech device), which identifies the type of instrument, instrument-individual and settings for communication. Each instrument is connected to the POC-Workstation in accordance with the instrument's ability to communicate. The POC-Workstation is connected to the local network via network cable or Wi-Fi. The workstation is registered in Pridok by sending the request to Pridok via email or via a dedicated support channel. Pridok returns with a unique identity for each POC Workstation to be installed.

Step-by-step instructions:
Examples from real life: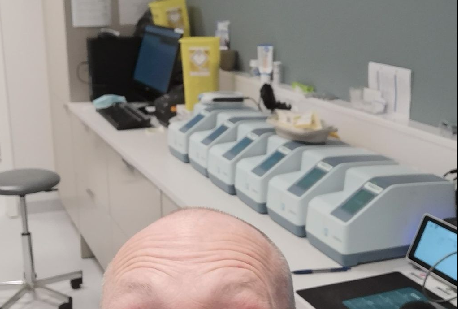 Connected instruments:
– Affinion2 (Ethernet)
– Affinion2 (Ethernet)
– Affinion2 (Ethernet)
– Affinion2 (Ethernet)
– Affinion2 (Ethernet)
– Affinion2 (Ethernet)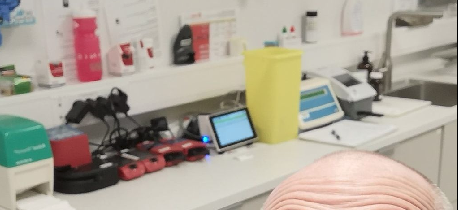 Connected instruments:
– Hemocue WBC Diff (Serial)
– Hemocue 801 Hb (Bluetooth)
– Hemocue 801 Hb (Bluetooth)
– Hemocue 201+ Glucose (USB)
– Hemocue 201+ Glucose (USB)
– ESR (Serial)
– Reactif touch (Serial)

Connected instruments:
– Horiba Microsemi CRP (Ethernet)
– Siemens DCA Vantage (Serial)
– Aidian QuikreadGo (Ethernet)
– Hemocue 201+ Hb (USB)
– Hemocue 201+ Glucose (USB)
– Hemocue WBC Diff (Serial)
– iLine MicroINR (USB)
– Cobas h232
– Reactif touch (Serial)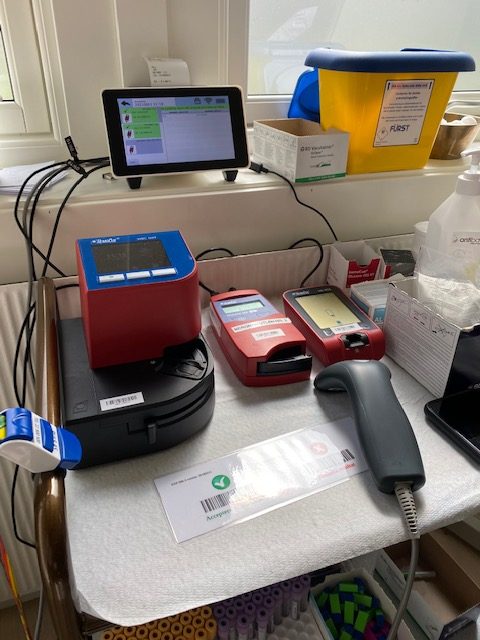 Connected instruments:
– Hemocue WBC Diff (Serial)
– Hemocue 201+ Glucose (USB)
– Hemocue 801 Hb (Bluetooth)